The following are pictures of Afghanistan's Aryan warrior race. They are mainly of the *Pashtun* ethnic group. As one can tell by their sharp noses, narrow faces, and over all dolichocephalic physiognomy, they are the original Aryan race. Thousands of years ago, these Pashtun Aryan warriors left Afghanistan to conquer Europe, Persia and India.
1.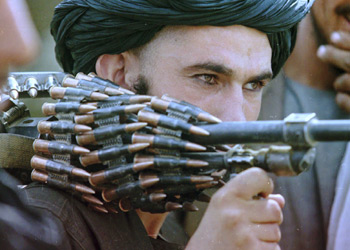 Pashtun Taliban fighter, upon entering Kabul in 1996 after he and his fellow Talibs defeated the Northern Alliance forces. This photo was also published in "The Economist" in 1996.
2.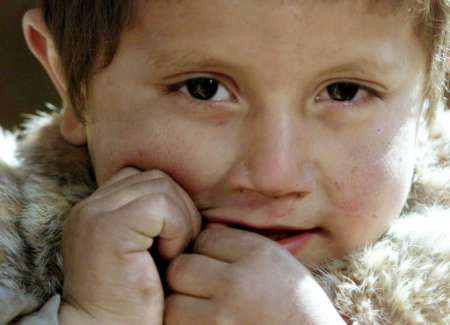 An Afghan child bites his fingers on a cold winter day in the southern Afghan city of Kandahar, January 19, 2002. Afghans have suffered 23 years of revolution, civil war, foreign invasion and occupation anarchy, Taliban autocracy and finally, weeks of U.S. bombing triggered by the September 11 attacks on New York and Washington that killed some 3,000 people. REUTERS/Zainal Abd Halim
3.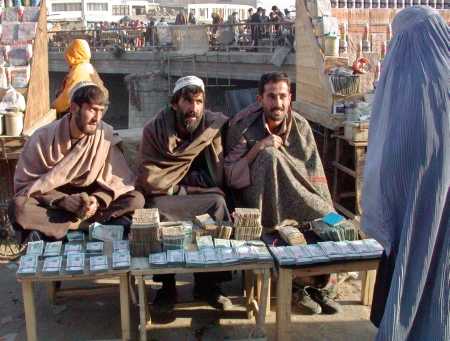 Fri Dec 28,12:02 PM ET Afghan money-changers operate at a market in Kabul, Afghanistan, Thursday, Dec. 27, 2001. The rate of Afghan currency, the Afghani has soared since the start of the U.S.-led war against terror, fueled by the influx of foreign journalists and other visitors from abroad. (AP Photo/Tanya Makeyeva)
4.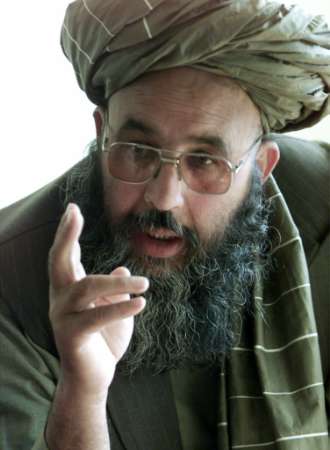 Afghan warlord Mullah Naqibullah gestures during an interview at his house in Afghanistan's southern city of Kandahar January 16, 2002. Mullah Naqibullah said on Wednesday that he brokered the surrender of the Taliban and its leader, Mullah Omar, offering him and his commander an amnesty in return for laying down their arms. REUTERS/Zainal Abd Halim
5.
Lance Cpl. James Stafford of the British 2nd Battalion, Parachute Regiment, greets an Afghan boy during his patrol around the streets of Kabul, Afghanistan on Friday, Jan. 18, 2002. The British forces are leading the security of the war-ravaged capital under the International Security Assistance Force, ISAF. (AP Photo/Bullit Marquez)
6.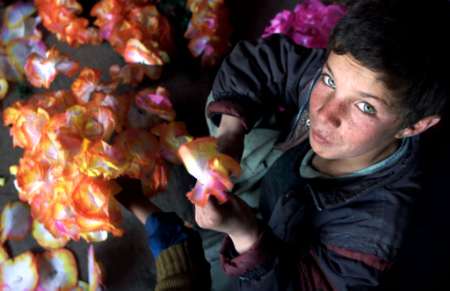 An Afghan boy makes paper flowers at the Aschiana day center for working children in the Afghan capital, February 14, 2002. Thousands of children in Kabul have to beg, scavenge, collect sticks or shine shoes to survive. REUTERS/Mario Laporta